The Toe ring company is a division of California Toe Rings that caters to the wholesale toe ring industry. Our toe rings are fitted and adjustable. All toe rings and rings are available to you in wholesale prices. Please login and create an account and email us requesting wholesale login. We will then email you back to let you know that you have access to our wholesale prices.
First order is $300.00. All reorders are $100.00 minmum. Orders cannot be cancelled.

The Toe Ring Company offers a wide variety of fitted toe rings as seen on our retail website. We purchase top quality, handmade toe rings direct from the manufacturer and made in the United States. We purchase in large volume and can we sell to you in smaller, more affordable quantities.
We have 4 wholesale packages with everything you need to get your Toe Ring business started. Our first order is $300.00 minimum. You must have a business license or resale certificate.
Below you will find the details of the 4 starter packages.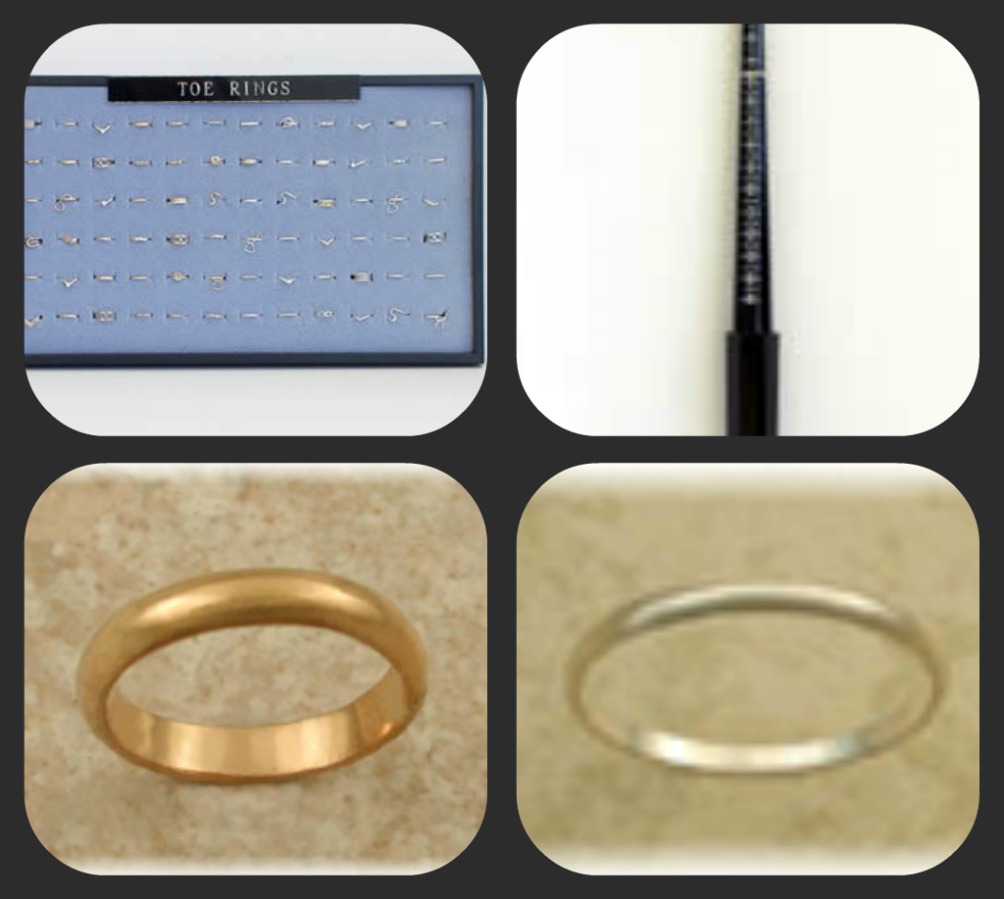 Go for it package #2 $1,000.00
Approx 220 rings in sterling silver and 14k gold filled
we pick the styles and sizes for your package. Kit varies in styles and prices.
Ring sizes range from 2.5 thru 5.
Suggested Retail value $3735.00
Please contact us for more information at sales@thetoeringcompany.com
or call us at 714) 640-7917
On all the kits you do not get additional discounts. We pick the rings and sizes for you of the best selling rings to equal the amount that you paid. The suggested ring total amounts is based on the best selling lower priced items. Specialty rings are more and are not included in the total ring amounts. What you get extra for the kits is a ring display and ring sizer.